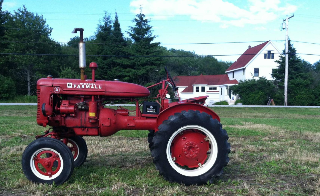 Appletree School Calendar 
2022-2023
­­­School Year 2022-23
August 30- Sept. 6th- Staff In-service days
September 2022
Monday, Sept. 5th- Labor Day, No School
Tuesday, Sept. 6th- No School, Staff day only
Wednesday, Sept. 7th- 1/2 Day Orientation 8:30-12:00, partial school attending TBD
Thursday, Sept. 8th- 1/2 Day Orientation 8:30-12:00, partial school attending TBD
Friday, Sept. 9th- First Full Day of school for those who have Friday schedules. 8:30-9am drop off, 2:30-2:45 pick up (No before care today)
Monday, Sept 12th- Full day of school 8:30-9am drop off, 2:30-2:45 Pick Up. Before Care begins
Friday, Oct 7th- No School, Staff Development Day
Monday, Oct 10th- No School Indigenous Peoples' Day
Wednesday, Oct 26th- NOON Pick Up, Conferences afternoon
Thursday, Oct 27th- No School, Parent-Teacher Conferences
Friday, Nov. 11th- No School/Veterans Day
Wednesday Nov. 23rd- Friday, Nov. 25th-No School/Thanksgiving break.
As the season changes to snow, it's important to know that we do not make up snow days. We follow the Cape Elizabeth School Department cancellation and delay announcements.
December 2022
Thursday, Dec. 22nd- NOON Pick Up
Friday, Dec 23rd- Jan. 2nd- No School/Holiday break
January 2023
Tuesday, Jan. 3rd- First day of school 2023. Welcome Back!
Thursday, Jan. 19th- Family Hot Cocoa Cafe 9-9:30, stay for a warm cup of cocoa!
Monday Jan. 16th- No School/Martin Luther King Jr. Day
Monday, Feb. 20th- Feb. 24th- No School/Winter break
Friday, March 10th, No School Staff Development Day
Thursday, Mar. 23rd- No School-Conferences
April 2023
Friday, Apr. 14th- Apr. 21st- No School, Spring break
May 2023
Wednesday, May 17th: Spring Celebration, morning event
Monday, May 29th- No School/Memorial Day
Thursday, June 8th- NOON Pick Up, Last Day of School